Whether you're building a new cement terminal or retrofitting an existing one, PSCL's deep knowledge of industrial controls and terminal operations ensure your automation systems are always on the job.
The Cement Automation Experts
Experience
Our automation services team provides peace of mind that crucial systems are understood, maintained and repaired quickly. We are bulk loading specialists, utilizing best practices for both greenfield and retrofit projects.
With the aging of many cement terminals throughout North America, PSCL has seen record demand for terminal retrofitting and we've scaled our Automation Services to meet this challenge. We know that a single day's downtime can cost you thousands in revenue, and have your customers wondering if they need to go elsewhere for their cement.
We always remember we are people helping people meet their business goals. Automation controls are crucial to terminals, and even though little thought is given to their maintenance or lifespan, their importance becomes apparent if sites go down. Our goal is to provide this much-needed service, be a keeper of knowledge of the equipment's state over time, and to minimize downtime when it occurs.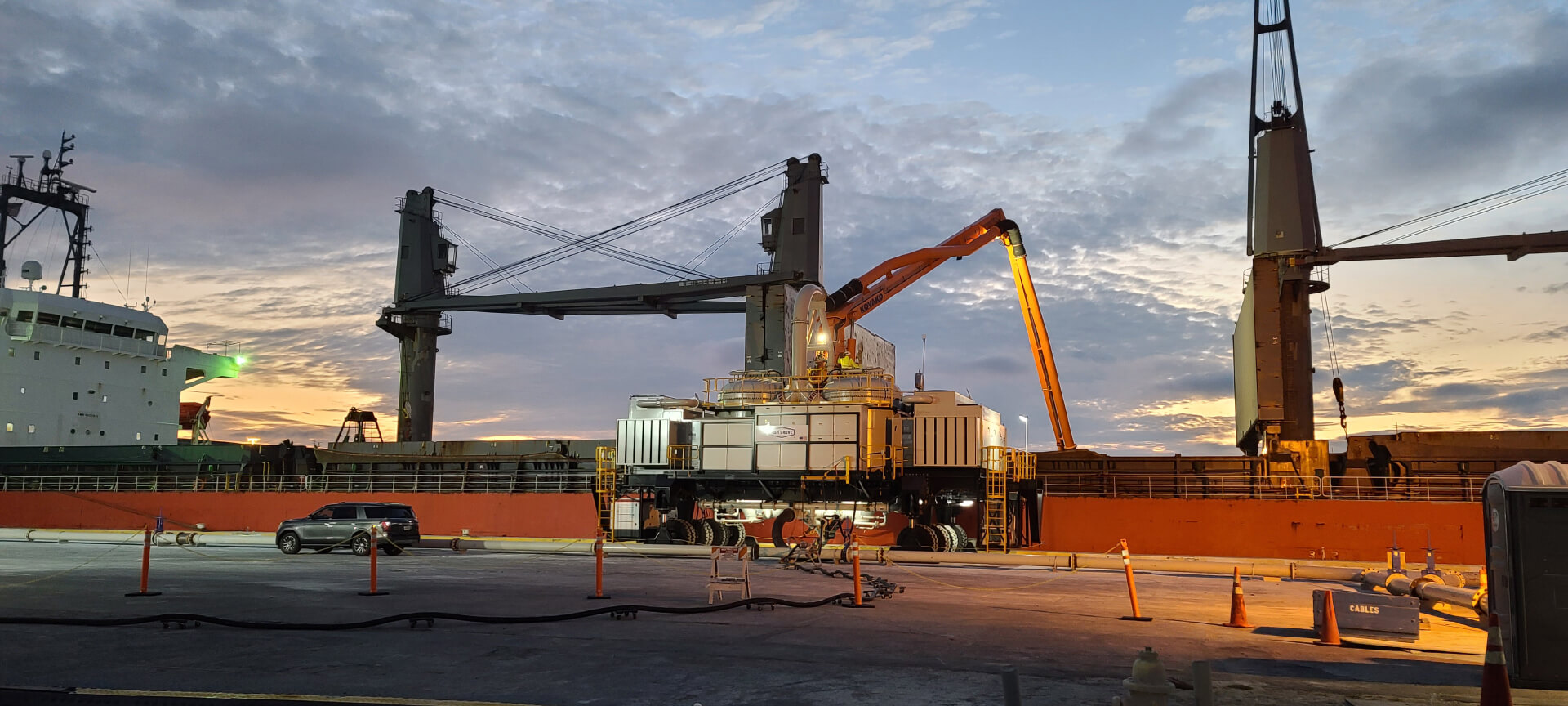 Project Management
Every project begins with the statement of work and a project implementation checklist developed collaboratively with the site and third party contractors. This is followed by a bill of materials and site preparation requirements, including a wiring diagram, schedule and PLC I/O list. We will also provide panel layout and interconnection wiring diagrams for PSCL-supplied equipment.  We don't believe in surprises or profit by change order.
There are ongoing status reviews and co-ordination culminating in project closure with an acceptance punch list. All PSCL-supplied drawings will be updated to as built at the completion of the project.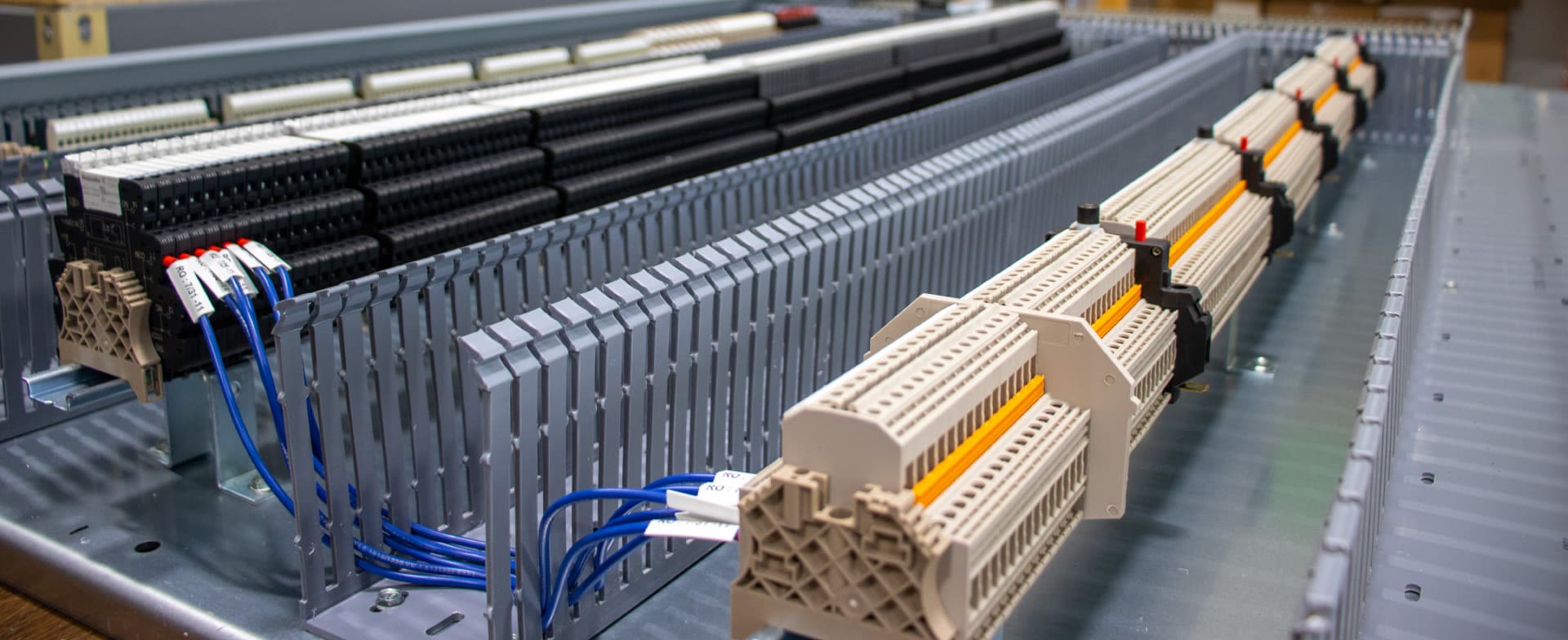 Greenfield Installations
We work with you and your contractors from the start, providing end-to-end project management from initial requirements to the first truck loaded.
New sites give us the opportunity to plan efficiently, tailor our build to suit your needs, integrate it seamlessly with the site's other systems, and allow room for future growth.
Our PLC (programmable logic controller) panels are custom-built in-house at PSCL, with all programming and I/O required to control your site's loading alley.
With PSCL as part of your new automation project, we ensure that everything is being done to industry standards and a copy of your PLC programming is always available from the PSCL Vault in case of upgrades or catastrophic hardware failure.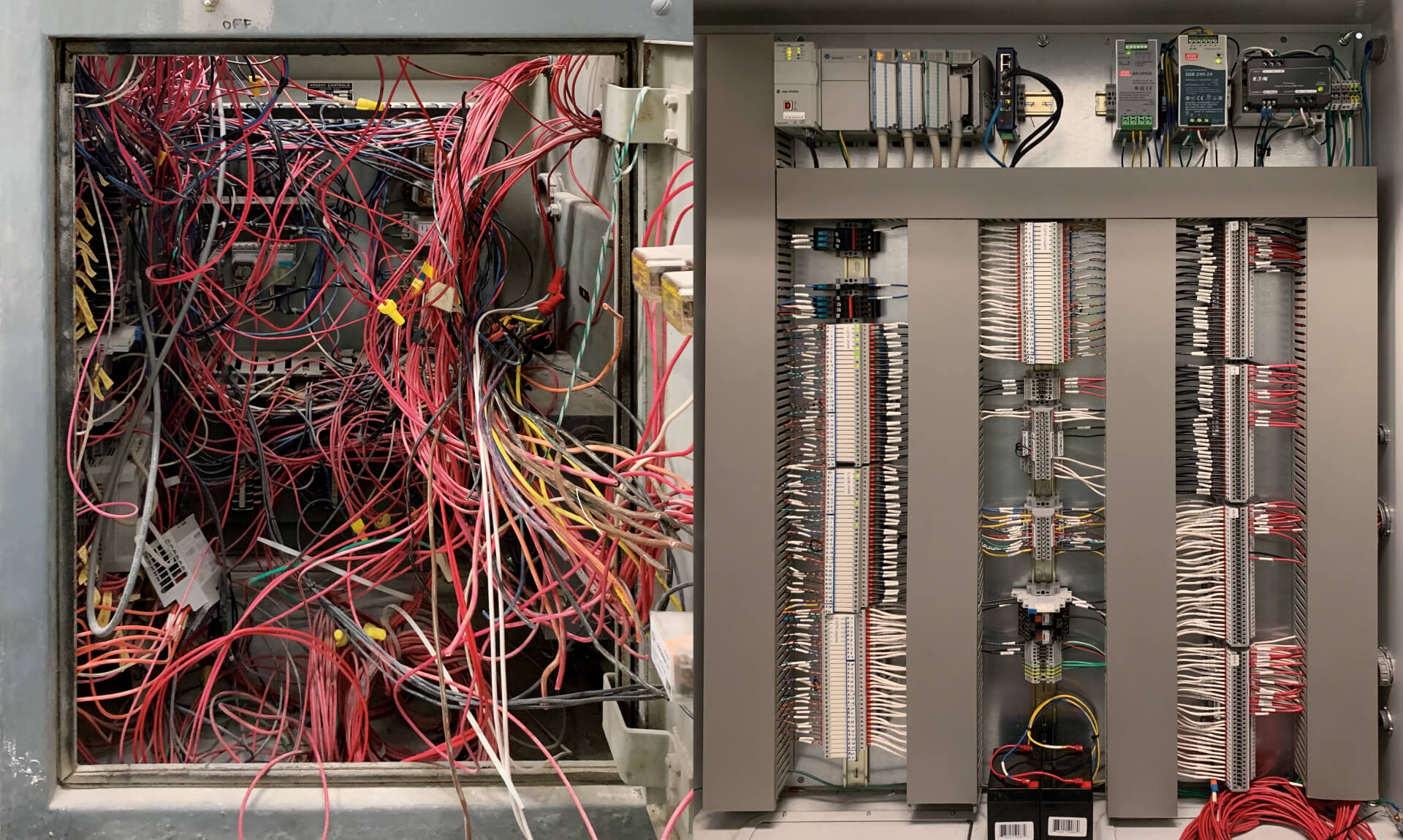 Retrofit Installations
Many cement terminals are decades old with ownership passing from one company to the next. Often, the changeover of ownership and personnel leads to the loss of knowledge in the form of critical process documentation and programming.
Due to the long lifespan of PLCs, businesses may not realize their legacy devices end of lives have been reached or exceeded and are now exposing your business to the risk of potential failure and downtime. Hardware failures prevent loading, and if no backup program is available, a terminal can find itself in a crisis.
PSCL has a long history of retrofitting sites. To avoid unexpected outages, it's recommended to have your equipment assessed for replacement due to age and scarcity of replacement parts.
Updating your terminal to use modern PLCs and programming reduces the time required for troubleshooting problems and the investigation of electrical issues is simplified.
Retrofit installations involve decommissioning the existing manual system and any relay logic used to control truck loadout equipment. PSCL can upgrade your site working out of your existing panels providing the necessary PLC upgrades, I/O, wiring and diagrams.
Alternatively, opt for a new PSCL-made PLC panel loaded with all the hardware and I/O needed for your specific operation. Sites that go this route appreciate the fresh start and simplified maintenance and troubleshooting.
Finally, a complete copy of your site's programming and all associated documentation is saved in the PSCL Vault, ensuring that valuable information is not lost to time and staffing changes.
Identify potential risks with our guide to obsolete PLCs.
Human Machine Interface
After automating a few hundred sites, we have learned a few things.  No two sites are the same, but there's no need to re-create the wheel for each site.  We have a toolbox full of HMI (Human Machine Interface) loading examples that have been qualified by the same UX (User Experience) team as our software.  While each HMI is tailored for the site equipment and requirements, we provide a consistent look and feel across your enterprise, reducing training costs and increasing employee mobility.
Support
Our team of experts work with you to customize, install, integrate, implement and maintain your systems. With decades of experience, the support and integration team provides user training. We provide solutions which grow with your operations, proving their value year over year.
Post install, PSCL provides six months of hyper-care support for each installation. This service includes 24-hour help desk support for all issues including hardware and software for the installed automation system.